BY: Bob Bakken DeSoto News
When Southaven Alderman Charlie Hoots is not reviewing what is happening with the city, he is busy being the chief bell ringer and fundraiser for a foundation that looks to help improve Mississippi's state parks.
There are 25 state parks in Mississippi and they had a lot of visitors last year; about a million or so to be exact. They're expecting about 1.5 million to visit and camp at the parks this year.
What many visitors have noticed when they came to the parks, like Wall Doxey near Holly Springs or John W. Kyle near Sardis Lake is this: they are not in real good shape, facilities are deteriorating and are in disrepair.
Hoots, who says he enjoys camping, has also noticed the worsening condition of the state parks when he visits.
"I've spent a lot of time the last three years in state parks," Hoots said. "They're in bad shape, they're run down and need a lot of repair. The last 5-10 years the parks have really gone downhill."
At a Mississippi Municipal League meeting Hoots attended, he asked someone presenting on the parks about that. Hoots learned a foundation had been formed to raise funds to make some repairs and after a few phone calls, Hoots accepted the position as the foundation's executive director. He has held that post since January.
The person Hoots spoke with was Jennifer Head, who is the Deputy Director ex-officio. Head has worked with several state agencies and has been with the state Wildlife, Fisheries and Parks department for 10 years.
The Mississippi State Parks Foundation, a 501(c)3 organization, is a separate entity but works with the state Wildlife, Fisheries and Parks department.
"This is something that is going to be solely for the state parks in Mississippi," explained Hoots. "We can do a lot of the little stuff and cosmetic things that can make the parks a lot nicer and revamp some of the things that would be way down on the list for the state to do."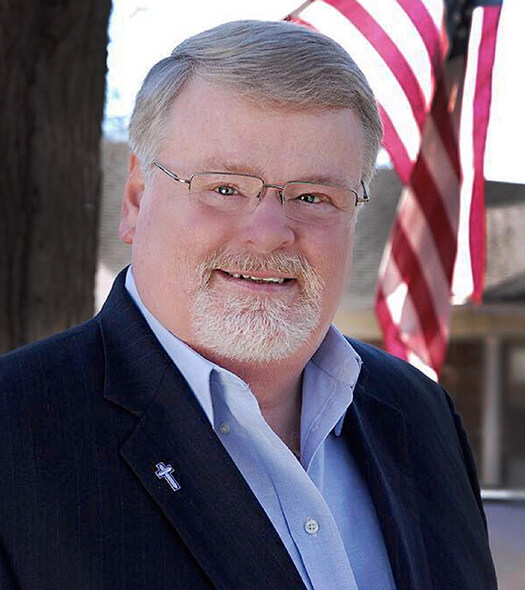 The mission has sent the Southaven resident on the road across the state appealing for money. Early on, Hoots said he has found success in fundraising from around his home, seeing about $100,000 coming from DeSoto County alone.
Outdoor recreation is an important part of a quality of life. The Outdoor Industry Association reports that 58 percent of Mississippians participate in outdoor recreation each year and 54 percent select a location to visit within 100 miles of their home. Trails, parks, and playgrounds are among the top five reasons people consider when they choose a home.
Money, or the lack of it, has been a major issue for the condition of Mississippi's state parks over the years. The legislature had typically cut funding for state parks,
Now lawmakers, with the ARPA allocation to handle some of the major repairs, have started to address the issue. It also helped that of the 1-1.5 million who visit MIssissippi's parks, about 75 percent live in the state. Many of them vote.
"There's so many people who are campers and they've been around and seen these needs and are wondering why things are in such bad shape," Hoots noted. "The Legislature has probably cut about $10 million out of the parks budget over the past 10 years. I believe we should be leading the charge about promoting our state parks."
Hoots believes the Foundation can supplement the Legislature's appropriation by earmarking funds it can raise for some items that may not make the Legislature's to-do list, or find itself lower on that list.
"I've had a ton of people reach out to me since we started to say how thankful they are that someone is doing this work," said Hoots. "This foundation can be something to be reckoned with because of the supporters and what we're doing."
The Mississippi State Parks Foundation currently has a social media presence with a Facebook page, currently followed by more than 2,000 accounts. A website for the Foundation is also under construction.
To learn more about the Mississippi State Parks Foundation, contact Charlie Hoots at 901-870-0676, or email [email protected].